Enrica Piccardo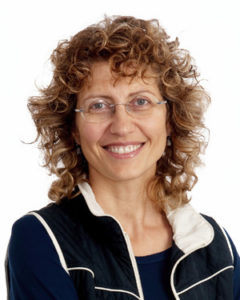 Associate Professor at the Ontario Institute for Studies in Education (OISE) at the University of Toronto. Her research focuses on plurilingualism and she is proficient in French, English, Italian and German.
Aline Germain-Rutherford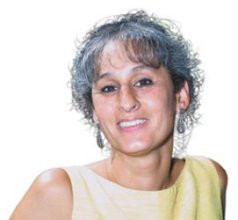 Full Professor in the Linguistics program and Chief Learning Officer of Interactive Languages at Middlebury College. Her research includes the integration of technologies in language education and plurilingualism.
Geoff Lawrence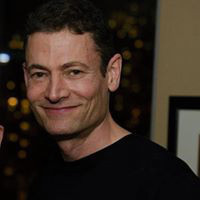 Assistant Professor at York University, Toronto. Geoff examines emerging technologies to create engaging learner-centred, language learning and teacher education communities that deepen language and intercultural learning and teaching processes.
Anette Guse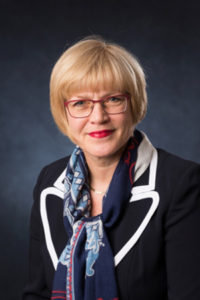 Associate Professor and leader of curriculum development and undergraduate advising at the University of New Brunswick and former coordinator of multi-sectional undergraduate German program.
Coralie Payre-ficout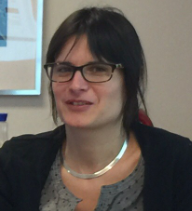 Associate Professor in second language teaching at Université of Grenoble Alpes. She is responsible for English teaching for non-specialist students and for future primary school teachers.
Alan Corbiere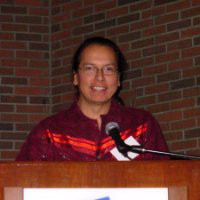 is an Anishinaabe from M'Chigeeng First Nation on Manitoulin Island. With a MA in Environmental Studies at York University, he focuses on Anishinaabe narrative and language revitalization.
Norman Sieweke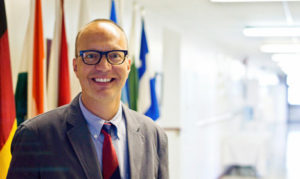 Language educator at the Institute for Innovation in Second Language Education. He is a specialist of German, a teacher consultant in bilingual programs and in the use of technology in second language education.
Alana Johns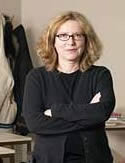 Full Professor in the Department of Linguistics and Director of Aboriginal Studies and the Centre for Aboriginal Initiatives at University of Toronto. She has worked with Indigenous languages of Canada throughout her career.
Nicola Townend

Teacher of German and French at the University of Toronto Schools (UTS) and Past-President of the Canadian Association of Teachers of German. Her interests include the CEFR, Equity and inclusive education and the integration of indigenous perspectives and pedagogies in language teaching
Giuliana Salvato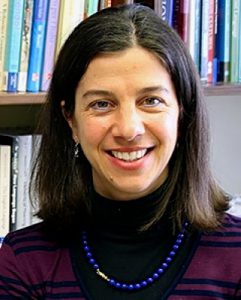 Associate Professor in Second Language Education and Italian at the University of Windsor, Ontario. Her research interests are in Second Language Acquisition, Gesture Studies, and Multilingualism.
Tim Goodier
Head of Academic Development for the Eurocentres Foundation, coordinating Eurocentres' ongoing NGO consultancy to the Council of Europe for language learning and the development of the Common European Framework of Reference.
Mary Ann Corbiere
Waa-zhi-Nishnaabemang ndaknoomage. I teach how to speak in the language of the Nishnaabek (aka Ojibwe), which I have been doing in the Indigenous Studies department at the University of Sudbury since 1989. I'm also striving to finish the Nishnaabemwin-English dictionary as part of the Algonquian Linguistic Atlas project.
Angelica Galante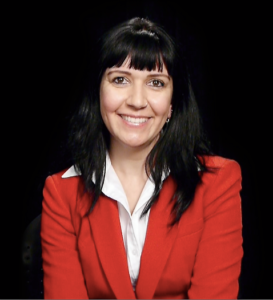 PhD Candidate at OISE-University of Toronto. Angelica speaks Portuguese, English and Spanish. Her research interests are classroom research, drama in language learning and plurilingual instruction.
Sara Potkonjak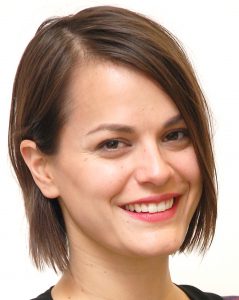 PhD candidate at York University (Toronto) and Research Assistant for LINCDIRE.
Kimberly Cho
MA student at OISE/University of Toronto and research assistant for LINCDIRE.
MICHAEL KOSLOWSKI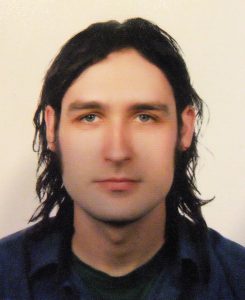 Michael is a long-time ESL/EFL teacher and a PhD student at the University of Toronto. On the LINCDIRE project, he works as the Research and Technology Coordinator.
ChengDa Zheng

ChengDa is the Lead Developer on the LINCDIRE Project.
Peter Lou
Technology assistant for LINCDIRE. Bachelor student at York University.
Faith Marcel
PhD Candidate in Language and Literacies Education in the collaborative Knowledge Media Design program at OISE, University of Toronto. Faith speaks English, French, Portuguese and Japanese. She teaches English for Academic Preparation at Niagara College in the School of English Language Studies, and she is also a Research Assistant on the LINCDIRE Project.
Banafsheh Karamifar
Part Time Professor in education, scientific writing and French as a second language at University of Ottawa. Her research interests include the integration of technologies in educational contexts. On LINCDIRE project she is a Research Assistant.
Jayson Moore
Jayson is an OCT certified teacher working in the primary/junior strand. He is currently an MA student at the Eric Jackman Institute of Child Study at OISE and a research assistant for LINCDIRE.
Giacomo Folinazzo
PhD student at OISE, University of Toronto. He is an EAP instructor at Niagara College, Academic Coordinator, and Faculty Representative on the Board of Governors. He speaks Italian and Spanish. His research interests are Second Language Acquisition and Applied Linguistics.